There has been an upheaval in the politics of Donald Trump supporters in America after he surrounded Capitol Hill violence. There is only 12 days left for Trump to end his power and the leader of Democrat Joe Biden, but even then there is talk of impeachment on Trump. Speaker of the US Parliament Nancy Pelosi, saying this kind of thing, also asked Trump to immediately leave the presidency.
Talk of impeachment going on
Parliament Speaker Pelosi has been very active since the attack on Capitol Hill on Wednesday and is not ready to allow Trump to continue as president. In the meeting with Democratic MPs, he even feared that Trump could do something like a nuclear attack even in these few days of being in power. Therefore, Trump should be impeached for the protection of America and American democracy. And if Trump does not voluntarily withdraw, then Parliament will take action on it.
Speaker of the US Parliament Nancy Pelosi (Photo- news18 English via Reuters)
What happened in the year 2019
Trump is the first President to be impeached for the second time during one term. Earlier in the year 2019 also, Trump was impeached. It happened that he was accused of Ukrainian help to win the presidential elections in 2020. It was being said that Joe Biden and his son Hunter Biden have considerable financial disbursements in Ukraine, and Trump wanted these economic transactions to be seen by the public so as to tarnish Biden's image.
ALSO READ: A ship of doom seen in American sky, cost of flying 1 hour in crores
There was also a long conversation on a phone call between Trump and the President of Ukraine. This conversation came in front of intelligence officials and they also leaked this thing. Opposition leaders then alleged that Trump was forcing Ukrainian leaders to investigate Biden's transactions to win the election. The leaders also alleged that Trump had threatened to stop military aid to Ukraine for not doing so. However, impeachment could not be proved.
Also read: The man who came from America and formed a company, now made indigenous vaccine
Now there has been talk of impeachment on the trump again. However, it is unlikely that the process will be completed in only 12 days. But if this happens, Trump will not be able to stand again in the next term i.e. 2024 in the presidential election.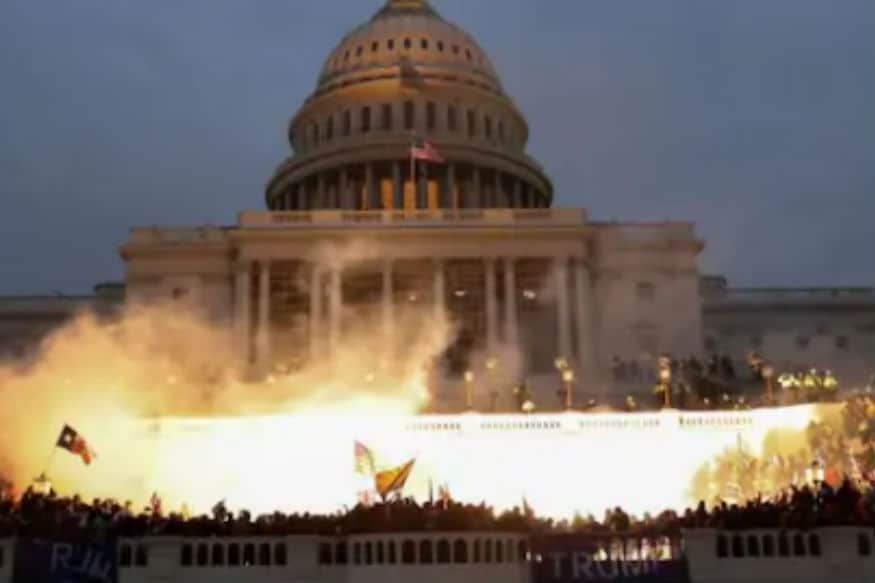 On Wednesday, supporters of US President Donald Trump fiercely surrounded the Parliament (Photo- news18 English via Reuters)
What is impeachment?
According to the US Constitution, the President has to face impeachment in treason, bribery and other serious crimes. The process of impeachment goes on in a special way. After investigation, evidence of crime is sent to the Justice Committee of Parliament. This committee investigates, conducts hearings, prepares drafts and after that all things reach all the members of the Senate.
The same process took place in 2019.
During this time, it took about 3 months. This time, since the matter is directly related to the attack on Capitol Hill, the members of the Democrats are not seeing any need for investigation. Parliament speaker Pelosi himself has made such a demand. In such a situation, instead of submitting evidence and investigation, there may be direct vote and the inquiry committee should take action.
Also read: Know, what are the Quinans and Proud Boys, who were involved in the Capitol Hill crash
Pelosi says that in the meantime, if vice-president Mike Pence and other cabinet members remove Trump from the post under the 25th amendment of the constitution, there will be no need to carry out the impeachment process. Explain that under this amendment, the Vice-President handles the rest of his term by declaring the President unfit for the post.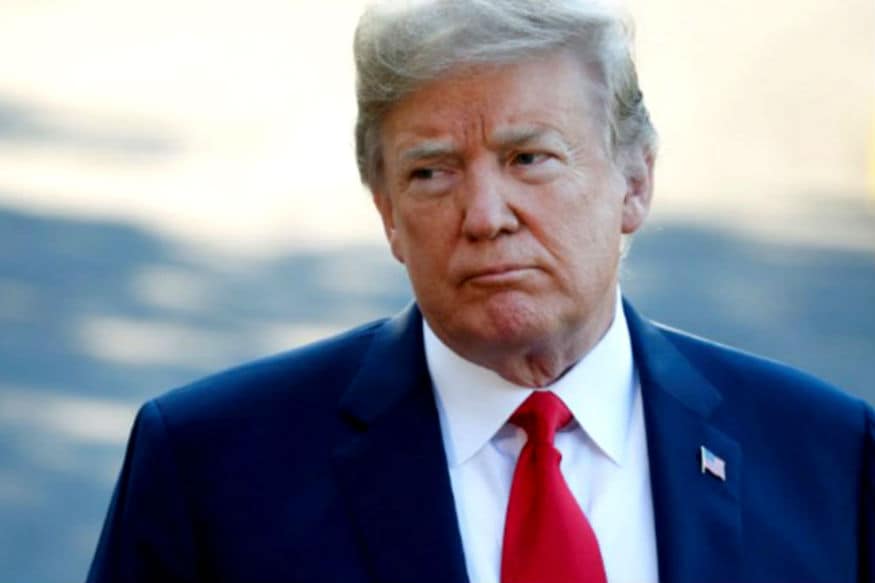 Donald Trump's instability can bring a stir in not only America, but also the world.
The recent action and behavior of Trump cannot deny the possibility that he does not deserve an important post like President. Their instability can bring earthquakes not only in America, but also in the world. This is the reason that the speaker himself has demanded the removal of Trump, and if the Trump does not do so, then the constitution also has provisions to remove him.
Also read: Will Turkey deal with Uygar Muslims from China in exchange for the Corona vaccine?
Here the house has been torn apart for impeachment. Joe Biden is about to take the oath on 20 January. In view of this, many members believe that if such action is taken against Trump at this time, Biden may have to face many difficulties in the beginning of his term. Most members see it as "more harm than good". However, many members say that no matter how difficult it is, we should conduct impeachment on the trump so that the incoming American President should also be aware of it.
.