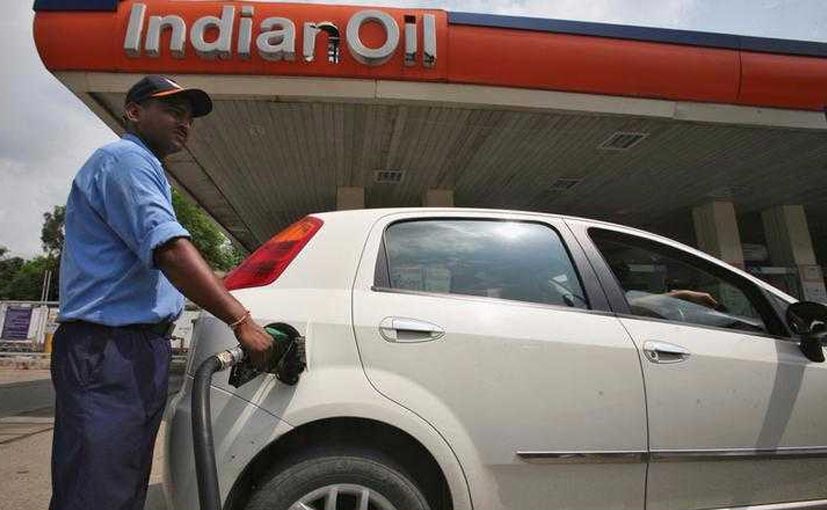 Special things
Fuel prices increasing at the difference of one day
Today there is an increase of 24 paise in petrol
Diesel becomes 29 paisa per liter more expensive
New Delhi:
Fuel Rates on 27th May, 2021: Retail fuel prices are being increased in the country at a difference of a few days to a day. Petrol and diesel prices had increased on Tuesday, after which the prices were stable on Wednesday. But on Thursday, prices have increased again today. Today, oil marketing companies have increased the price of petrol by 24 paise per liter and the price of diesel by 29 paise per liter. On Tuesday, petrol 23 and diesel 27 paise became expensive.
Fuel prices have been increased for a total of 15 days so far in May. Petrol has become expensive by Rs 3.33 after this month's increase. At the same time, diesel has become expensive by Rs 3.85 per liter. Fuel prices were cut intermittently in April, when petrol-diesel 77 and 74 paise were cheap, but the rising prices have made up for it. Petrol is being sold beyond 100 per liter in many cities of the country. At the same time, in the financial capital Mumbai, it is just a few steps away from the 100 figures.
What are the prices today
After today's increase, the price of petrol in Delhi has been increased to Rs 93.68 per liter. At the same time, diesel has become Rs 84.61 per liter.
Talking about Mumbai, petrol has been priced at Rs 99.94 per liter and diesel is being sold at Rs 91.87 per liter. Petrol in Chennai is being sold at Rs 95.28 per liter and diesel Rs 89.39 per liter. In Kolkata, petrol has been priced at Rs 93.72 and diesel has been priced at Rs 87.46 per liter.
Petrol in Bhopal is being sold at Rs 101.77 per liter and diesel at Rs 93.07 per liter. Petrol is being sold in Lucknow at Rs 91.21 and diesel at Rs 85 per liter.
Check your city rate
In the country, oil prices are revised every day at 6 am. The new prices are applicable to every petrol pump in the country from 6 am every day. You can know the prices of petrol and diesel every day from your phone through an SMS. For this, you can send SMS to the mobile number 9224992249 under the Indian Oil SMS service. Your message will be something like – RSP Petrol Pump Dealer Code.
You can check the RSP code of your area by visiting the site. After sending this message, the latest fuel price information will come in your phone.
.