Priyanka Chopra
He has not looked back since he started his career. He has carved a distinct identity from Bollywood to Hollywood. At the same time, another achievement has been added to his name. Actually, Priyanka Chopra's brand value has become the highest among Indian celebrities. The actress has left behind Akshay Kumar and Salman Khan and Shah Rukh Khan.
According to online sentiment analysis company Checkbrand, Priyanka Chopra has the highest brand value in the August to October quarter. The company has presented quarterly analysis of the most traded film stars. For this, the company has analyzed the social media presence and digital engagement of 26 Indian film stars from August to October 2020.
According to the report, if we assess the followers and social media engagements in rupees then Priyanka Chopra's brand value is the highest at Rs 265 crores. This is followed by Akshay Kumar at Rs 260 crore at second, Salman Khan at Rs 252 crore at number three, Deepika Padukone at Rs 211 crore at fourth and Shahrukh Khan at Rs 209 crore at number five.
20 Years in Bollywood: Priyanka Chopra remembers her journey to become Miss India
On the other hand, in social media engagement, Salman Khan is at number one with 2.25 lakh engagements, Shahrukh Khan with 2.16 lakh engagements at number two, Akshay Kumar with 1.7 lakh engagements at number three, Ajay Devgan with 64,000 engagements at number four And Amitabh Bachchan is at number five with 62,000 engagements.
Talking about Priyanka Chopra's workfront, she will be seen in the film 'White Tiger'. He will also be accompanied by Rajkumar Rao in this film. The trailer of the film has been released, which has been well liked by the people. The film will be released in January 2021.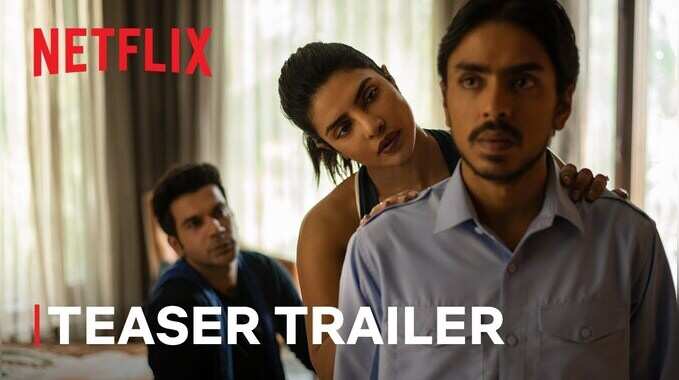 Priyanka Chopra and Rajkummar Rao's trailer of 'The White Tiger'
.