Amazon prime video
'Web Series'
dance of fury
The controversy over it is still plaguing its makers. on Thursday
Allahabad High Court
Has rejected Amazon Prime's anticipatory bail plea of ​​India Head. An FIR has been made against Amazon Prime Video, in which the 'Tandava' makers have been accused of hurting religious sentiments of a particular community. In this complaint, the complainant
Aparna Purohit
He has been accused of misrepresentation of UP policemen, Hindu deities and misrepresentation of the character of the Prime Minister.
Hurt religious sentiments, increase distance between castes
Aparna Purohit had filed a plea for anticipatory bail in the case. Dismissing this petition, Justice Siddharth said, "On the one hand, the religious sentiments of a large community have been hurt due to unfair portrayal and on the other hand there has been an increase in distance between the upper castes and Dalit castes. The responsibility of the state is to reduce the second among the communities, socially, communally and politically, and work to connect them to the country.


Amjon Prime's national head Aparna Purohit reached Lucknow, recorded statement in Hazratganj police station in 'Tandava' dispute
Goddesses want to earn money by showing wrong way to Gods
The court further said, "Such people want to earn money through it by misrepresenting the deity gods of the majority community and taking advantage of the country's liberal and tolerant tradition". After hearing both the sides, the court said, "The basic idea of ​​the constitution is that people can follow and propagate their religion with full freedom without hurting the religious sentiments of others." Therefore, it is the duty of all citizens to respect the feelings of another religion even when they are making a fictional story.


Release of 'The Family Man 2' postponed after 'Tandava' and 'Mirzapur' controversy
Bail cannot be granted on the basis of Fundamental Rights
Citing the disputed scenes of the web series, the court said, "Due to the disputed scenes, there are threats to law and order. The depiction of Hindu deities cannot be justified. Foreign filmmakers avoid showing Jesus Christ or Hazrat Mohammed in a wrong way, but Hindi filmmakers are still showing Hindu deities in the wrong way. The court said that the film which violates the fundamental rights of the majority community cannot be allowed to be screened and the petitioner's original right to freedom of life cannot be granted anticipatory bail on the ground of defense.


Tandav Controversy: SC refuses to grant relief, says freedom of expression is not unlimited
What is the matter?
Please tell that after the release of 'Tandava' web series, there was a protest across the country regarding the disputed scene. Many Hindu organizations had protested everywhere. After this, on January 18 in Lucknow, Inspector Amarnath Verma of Hazratganj Kotwali was booked on charges of spreading hatred, disturbance in society and other sections. Apart from Aparna Purohit, a case was registered against the series director Ali Abbas Zafar, producer Himanshu Krishna Meher and writer Gaurav Solanki.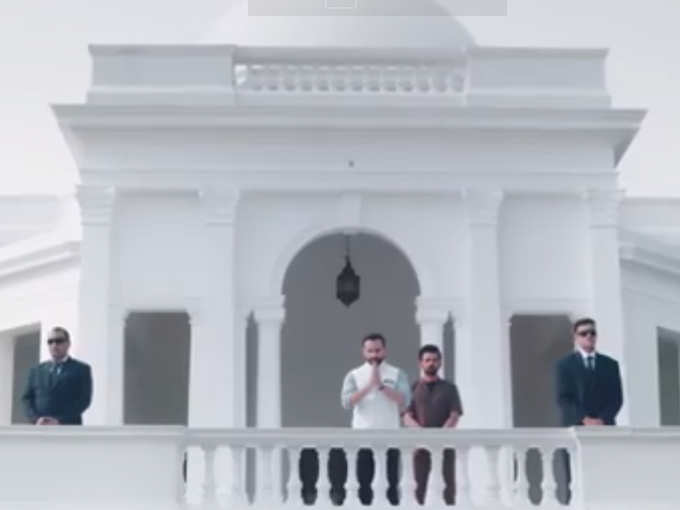 .